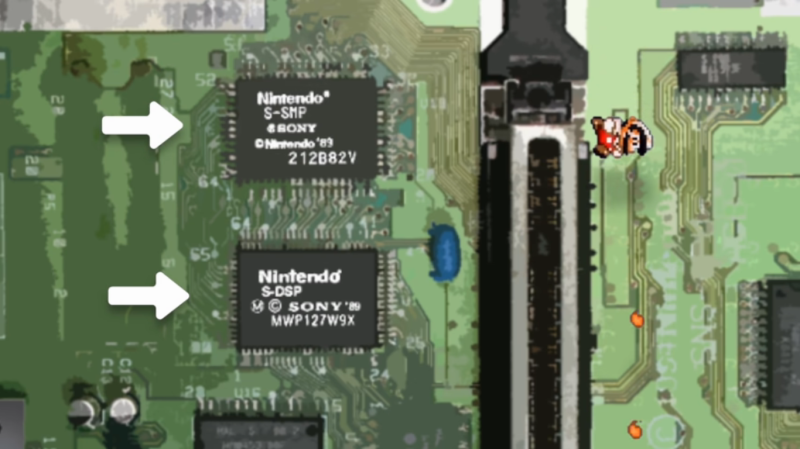 "The SNES processed sound with two chips, a processing core and a DSP. They only had a capacity of 64 kb, meaning that all of a game's sounds and music had to fit in this tiny space. This might seem impossible if you've ever played enduring classics like Donkey Kong Country, a game known for its impressive musical score. This is where the concept of creative limitation comes in. The theory says that creativity can flourish if given a set of boundaries. In this case it was a small amount of memory, and within that tiny space the composer at Rare (David Wise) who made this game a work of art was able to develop a musical masterpiece within strict limitations." (from hackaday.com

)
The audio chips in the snes had a really special, one of kind sound and some of the greatest game soundtracks of all time were composed for it and I thought it would be fun sampling material for this week.
rules:
-no outside softsynth vsts are allowed EXCEPT for bass
-no outside hardware synths allowed
-no outside melodic samples of any kind allowed
-bass, drums, vocals and foley recordings are all ok
Wanted to put some limitations on this one because I wanna hear what yall do with just the source material !!
special rule:
pick ONE track from your favorite snes game and use it in your track along with at least ONE of the provided samples. Post a link to the track you picked so we can all see what it was.
samples:
https://we.tl/t-FKiCDv8F7V
Hope everyone enjoys this one and again thanks so much!!!!!
The Fine Print:
Upload your beat to Soundcloud, include "STBB #664" in the title, and POST TO THIS FORUM by Wednesday at Midnight, Pacific time.
Try to leave as much feedback as you can and you will receive it back.
For easy browsing's sake, you can also go to the STBB page: https://soundcloud.com/stbbcollection
Label entries that are posted after the deadline as 'late entry' and entries that don't comply with the rules as: 'non-entry' in your track title.
EVERYONE VOTES - by Friday at Midnight, Pacific time
Winner: post new sample, rules, etc by Saturday at Noon, Pacific time and upload the sample here: https://wetransfer.com/