First again; thank you all big time for the nice words, feedback, voting etcetera. You made me feel like a happy child in the body of a a vintage home producing hiphop dino!

Ok folks. This week's challenge is as follows;
LIVE RAP/ROCK CONCERT WEEK!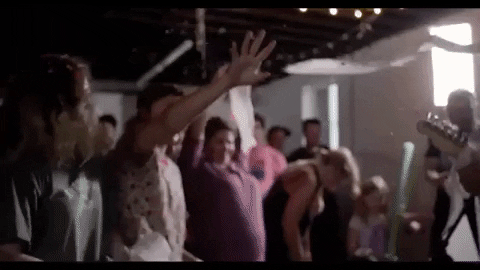 Make your track sound like you are present in a hall at a live Rap/Rock concert. Live drums, guitars and rap vocals (aca's) obligated.
Everything you want to use (samples, instruments/keys, vox) is allowed.
The samples in the wetransfer link below are just some quick fragments to get an idea. You don't have to use anything, it's just a possibility.
it's all about the theme...
Special rule;
At a certain moment during your live track, you have to go to the restroom. Maybe to have a leak, drink some water, call someone, or do something illegal

. Entering the restroom, the sound of the concert is muffled. Back in....booooom!
Track Length rule (in minutes);
2.30 minimum / max 4.30. Why? Because I wanna hear some song development. Try to keep things interesting, keep the tension! Not always easy...
I wish you all the best of luck and I hope you you'll enjoy the challenge!
The Home of B-Dog
Some sample fragments.
https://wetransfer.com/downloads/6a8e1b ... 825/fb39ab
The Fine Print
Upload your beat to Soundcloud, include "743" in the title, and POST TO THIS FORUM by Wednesday at Midnight, Pacific time.
Try to leave as much feedback as you can and you will receive it back.
For easy browsing's sake, you can also go to the STBB page: soundcloud.com/stbbcollection
Label entries that are posted after the deadline as 'late entry' and entries that don't comply with the rules as: 'non-entry' in your track title.
EVERYONE VOTES - by Friday at Midnight, Pacific time
Winner: post new sample, rules, etc by Saturday at Noon, Pacific time and upload the sample here: wetransfer.com/
Peace