STBB #734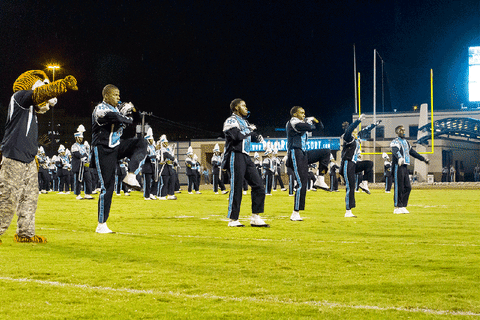 I had almost no sleep last night, so I am unable to figure out something super special. There is a track called Fitta happier by Quakers that I always liked, cause it sampled a marching band that covered Radiohead. So that's where this is going, at least a little bit:
RULES:
Flip the marching band best of (title: PoA - Best of) AND at least one of the other provided samples.
To be more restrictive, don't use ANY outside material. Only exceptions: kick & bass (need a low-end warranty).
3-Minute Time Limit
One entry per person
SAMPLES:
https://we.tl/t-Pkg3XeuRng
The Fine Print
Upload your beat to Soundcloud, include "STBB 734 " in the title, and POST TO THIS FORUM by Wednesday at Midnight, Pacific time.
Try to leave as much feedback as you can and you will receive it back.
For easy browsing's sake, you can also go to the STBB page: soundcloud.com/stbbcollection
Label entries that are posted after the deadline as 'late entry' and entries that don't comply with the rules as: 'non-entry' in your track title.
EVERYONE VOTES - by Friday at Midnight, Pacific time
Winner: post new sample, rules, etc by Saturday at Noon, Pacific time and upload the sample here: wetransfer.com/