STBB #715
Yesterday was Friday the 13th: The day of the zombie apocalypse. It was dreadful. Scary. A true horror! The zombies were on a rampage. They attacked us. They killed us. Ate our brains! Humanity suffered. BUT. They didn't get us all. We are still a small bunch left. 100 beatmakers are the only people left on this planet. You and I. Us. The future of humanity.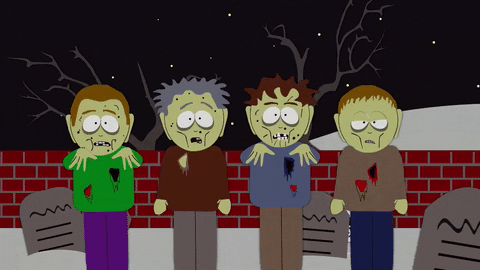 Today, we are licking our wounds. Those who are closest to us are dead. Their brains ate by zombies. We mourn. We cry. But we're still alive.
Though, we're caught in the darkness of sorrow, we have to cope: We have to get out of the darkness of sadness. How? Through music of course.

This weeks job:

Make some music to boost the morality of your fellow survivors. Make it nice. Make it sweeet. Make something that'll raise our spirits and boost our motivation. To support us in our quest into our collective future. The key word is
Uplifting
!



Rules:
• Flip the provided samples
• Use something from both tracks.
• The music must be uplifting - Celebrate life - Make some music that will make us all smile. Happiness is the best remedy.
• Track must be under 3:00
DO's/DON'Ts:

• Use anything you want (outside drums and bass, played instruments, VSTi's, vocal chops, whatever)
... EXCEPT: Outside musical samples and full acapellas/verses. These are not allowed.
Samples:
https://we.tl/t-tOLS5EPHCl
EDIT
:
Also, since one of the samples provided has been uploaded in 709, you may use this one:
Have fun !




Love, KC.
The Fine Print

Upload your beat to Soundcloud, include "STBB ###. weeknumber " in the title, and POST TO THIS FORUM by Wednesday at Midnight, Pacific time.
Try to leave as much feedback as you can and you will receive it back.
For easy browsing's sake, you can also go to the STBB page: soundcloud.com/stbbcollection
Label entries that are posted after the deadline as 'late entry' and entries that don't comply with the rules as: 'non-entry' in your track title.
EVERYONE VOTES - by Friday at Midnight, Pacific time
Winner: post new sample, rules, etc by Saturday at Noon, Pacific time and upload the sample here: wetransfer.com/