STBB 705 - Dancing Kids Week

Here's
Ben
Duane and his friends. They like to have fun and party. And as you can see, they really like dancing

But their Cassette player made tape salad

... They need one of you great folks to come and bring their dance party back to life!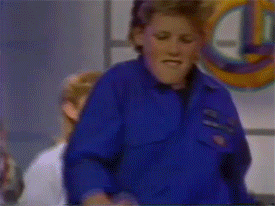 Make some music to make them continue their awesome dance party.
Rules:

• Flip something from the provided sample pack. Anything goes.
• Track must be under 2:00
• (Optional: Include some vocals that encourage the partying)
• (Optional: Make it fun)
DO's/DON'Ts:
• Do use anything you want (outside drums and bass, played instruments, VST, vocal chops, acapellas, ...)
• Don't use outside musical samples
DON'T
do Four-to-the-floor

This is not a Disco Club, ya'll.
Samples:
https://we.tl/t-PBaWax9oXT
Not optional: Have fun !




Love, KC.
The Fine Print

Upload your beat to Soundcloud, include "STBB ###. weeknumber " in the title, and POST TO THIS FORUM by Wednesday at Midnight, Pacific time.
Try to leave as much feedback as you can and you will receive it back.
For easy browsing's sake, you can also go to the STBB page: soundcloud.com/stbbcollection
Label entries that are posted after the deadline as 'late entry' and entries that don't comply with the rules as: 'non-entry' in your track title.
EVERYONE VOTES - by Friday at Midnight, Pacific time
Winner: post new sample, rules, etc by Saturday at Noon, Pacific time and upload the sample here: wetransfer.com/