Rythmic grooves and signatures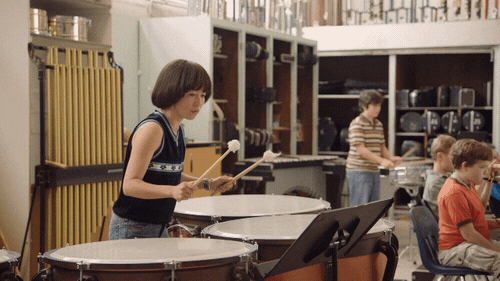 Tony Allen
is well known for its special drums signature, one of the basis of Afrobeat musical identity. Since he passed away this week, I've added some extractsof him. A good start to (re)discover his music if you want.
There are many other genres with unique rythm. Curious about what could be a fusion of these, I've added some indonesian gamelan music (but modern style) by
Will Guthrie
, a drummer too. The groove is really, really different though.
Finally I've also added some jazz and very smooth music from
Teruo Nakamura
. Also different energy.
Rules
Use at least 1 sample from Tony Allen
Use at least one sample from another file
If you feel it, try to merge some gamelan rythms with Tony Allen grooves
Supplementary layers of any sounding type allowed
Hope youll have fun!
Samples
>>
https://we.tl/t-TDMlQSMnZn
<<
The Fine Print

Upload your beat to Soundcloud, include "STBB ### * weeknumber " in the title, and POST TO THIS FORUM by Wednesday at Midnight, Pacific time.
Try to leave as much feedback as you can and you will receive it back.
For easy browsing's sake, you can also go to the STBB page: https://soundcloud.com/stbbcollection
Label entries that are posted after the deadline as 'late entry' and entries that don't comply with the rules as: 'non-entry' in your track title.
EVERYONE VOTES - by Friday at Midnight, Pacific time
Winner: post new sample, rules, etc by Saturday at Noon, Pacific time and upload the sample here: https://wetransfer.com/