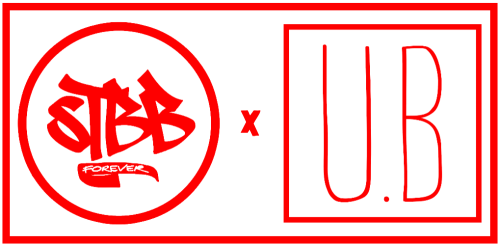 As many of you know, a few months ago I started a
little label
. After getting the first couple releases out, I knew the next thing I'd want to work on is some collaboration with this community. An idea I've had for some time now is a compilation that shows the community's music outside of the weekly battles. While the battles are a ton of fun and the glue that keeps this group together, I've always wondered what a 'showcase' or 'greatest hits' compilation would sound like. What I'm thinking here is getting a track from anyone interested that they would consider their best, or something interesting , or anything else that might not typically be within the rules of a weekly or monthly battle. I'd be happy to include an STBB track if you feel that is what you want to represent yourself - but I'd encourage anyone who participates to consider this a way to show your work outside of this site too!
Another thing I'd thought about with this was doing something positive with the music - this year has been insane and a lot of people could use help now. I know we're not going to solve any problems completely, but doing something to help would mean a lot to me. I plan on donating $500 to the
International Red Cross
on the release of the compilation and I encourage anyone else to donate to any charity they believe in as well. Any money from Bandcamp purchases will also be immediately sent to the ICRC.
I'm really excited to hear what comes from this, I know we're going to put a lot of great music out there together! Thanks in advance to anyone who participates and/or donates to a good cause.
Rules:
1. To participate, please fill out the form here. If you have any issues with the form, feel free to PM me with a WeTransfer link too.
2. Please provide up to three tracks in WAV format for me to select from for the final tracklisting.
3. No rules regarding samples/instruments/etc used - I just ask that beats stay under 4 minutes and also that no full acapellas are used unless it's you on the mic
4. Please only share your tracks that have not been released under another label. Just want to make sure I don't interfere with the rights of a label you work with - an example the comes to mind is anything on the Survival of the Freshest compilations.
The deadline for entries is December 19th - I then plan on putting together the sequence and finalize everything with an expected release date of December 31st. I think it would be nice to sign off this year with something positive!
The music will be uploaded to both STBB Forever and unseen.boutique Bandcamp pages. For Soundcloud, I will reach out and let you know which track I've selected so that you may upload it there (if it's not already there!) and I plan to make a playlist so everyone gets credit like the beat battles

Thanks again everyone, please let me know if you have any questions or feedback for this project too. Peace!!